i-Connect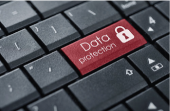 i-Connect – Software extracts data from MIS Systems without you having to supply us with any secure documentation.
The IPS Development Team is then able to extract the data into any of the IPS systems that you require without breaking data protection regulations.
If new data is entered or updated into your Management Information System, i-Connect is able to automatically detect it and extract the new information.
IPS stores all data provided in the IPS Ltd database that is hosted on your premises. The data held here may vary depending on your requirements but is held in a GDPR compliant environment.
To find out more about the hardware that we have available
to ask any questions of for a FREE quote.