i-Go Bus Tracking System
Extend Safeguarding to Bus Travel
LIVE GPS BUS TRACKING | REPORTS | ID CARD COMPATIBLE
Safeguarding is a key priority for the education sector, not just while students are in lessons. Our i-Go Bus Tracking System can provide you with further technology to understand when a student has got on a bus to arrive with you and when they go home in the evening.
This transport management software integrates GPS readers are positioned in buses to give the admin system live GPS visuals, meaning that there is an understanding of the location of each bus and all students.
i-Go Bus Tracking System Uses ID Card Technology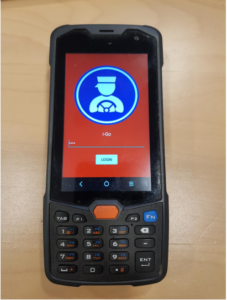 A bus driver enters a PIN into the reader to activate it. On activation, the system will already know what route the driver is about to take.
Students get on the bus and tap their ID Card against the reader, the system then checks that the student has a valid expiry date against the MIS system indicating to the driver that they can use the bus. On departure the student again taps their card, and the system records the stop that they got off at.
i-Go Bus Tracking System Records all Data
The data generated from i-Go, can be used for a range of instances
It identifies every student and the bus route they have used and are using
The dates and times of ever reader tap
How does the data help?
If a parent or guardian is checking to see if the student has used the bus service
Track and trace for police assistance
Understanding of who is on buses at all times
With our systems we can provide you with a 360 degree service, we can provide hardware, software installation and a full support service.
Want more information or to arrange a demo?