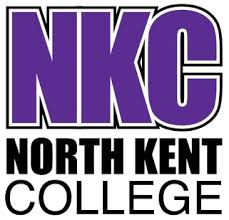 North Kent College has been using the IPS Ltd systems for many years.
North Kent College on 15th August 2020, formally agreed to the transfer of Hadlow College and the Tonbridge Campus of West Kent and Ashford College, and as a result the wider College family have all now been assigned the IPS Ltd systems.
Sean McCormick, Executive Director of Facilities and Resources said "The IPS Ltd systems are streamlined; providing us with an automated process through the i-Card system. The products are used for a wide range of departments and processes, these include enrolment, catering, security and finance.
We have gained many advantages with the IPS Ltd systems, they are flexible, scalable, modern and web-based, meaning that the software is available everywhere and as a manager I don't need to be at a desk to look at information or reports, which is an effective and well received change.
With the help of these systems, we make sure that our enrolment process is smooth and efficient for our four sites. We make sure that new students are enrolled in a short space of time and they receive their ID Card before they leave.
As part of the enrolment process new students can apply for Free School Meals (FSM). Once the College has acknowledged that they are eligible; the IPS systems automatically provides payments that go directly onto their cards so that they can pay for food at our catering outlets, I have never found another company who is able to achieve this.
Our student perspective, it's all about getting into the College. Some of our sites have turnstiles and a student can scan their ID Card against them to allow access. We can get a bus load of students through them in no time at all and at the same time the system is able to check if students are not withdrawn or the course date hasn't expired, meaning that we can keep our student safe and we can see who is onsite, who has used our catering outlets, libraries and even buses.
Overall, the simplistic systems are easy to use, the IPS Ltd staff are friendly and the support we receive is second to none."
Sean McCormick
Executive Director of Facilities and Resources