i-Work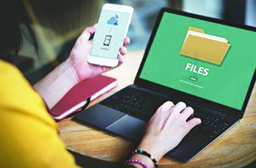 i-Work – sends work remotely as an administration system, it uploads and manage large amounts of work and sends it to a manageable location.
This technology enables users to send work remotely and not have to be on the premises of a company.
This is a perfect solution for the education sector, particularly for university students who have late deadlines or apprentices and students that are on work placement and do not spend time in college.
This system provides a wealth of access for students, college staff, employers and parents. Importantly, it links to the student records system.
Students can view their placement details, log their hours, upload evidence, submit work-ready evidence and complete evaluations. Parents can also gain access to give parental consent. Employers can even access i-Work to log attendance.
To find out more about the hardware that we have available
to ask any questions of for a FREE quote.