i-Eye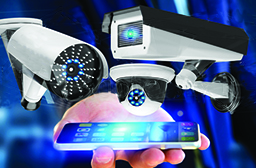 i-Eye – Video Recording Software, through the use of video recording hardware, the i-Eye system is able to trigger video recording at the tap of a card.
There is no need to have additional camcorders. i-Eye is set-up using a fixed IP address and state-of-art hardware which is installed in your desired location.
It can be turned on when an ID card is scanned on a reader, the activation is shown by a green-light indicator, and the same process deactivates the recording, this time a red-light indicator is displayed.
When finished, recordings are automatically uploaded to a configured location.
This system is suitable for dictation, interviews and training purposes in all industries.
It also is effective in a range of sectors, including; the emergency services and the education sector, ideal for students who need to generate visual portfolio evidence.
To find out more about the hardware that we have available
to ask any questions of for a FREE quote.