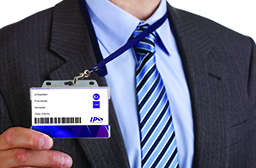 i-Card issues users ID cards utilising Mifare technology to provide a one-card solution in your company. Therefore saving your organisation money for any additional cards and software input replication.
The information is collated when someone starts employment, a visitor signs in, a contractor arrives onsite or students enrol onto courses.
i-Card allows the manual entry of user records not otherwise supplied from your Management Information System, such as contractors and visitors. You can set these users an access level inside i-Card which will give them the appropriate access rights within your access control system.
i-Card printing can be done individually or within batches, either manually or through your MIS system.
This printing can be sent to any card printer within the network allowing for flexible print stations.
The card is compatible with all IPS Ltd products and can also be integrated to work with both your existing hardware and software (subject to a consultation).
The i-Card system features a designer which allows you to create and customise a design which can be set to cards, meaning that your corporate brand is visible and in your control.
There is also a printer dashboard that provides you with real-time statistics on the card printing operations.