i-ADD

i-ADD – Active Directory System is an umbrella for a broad range of directory-based identity-related services.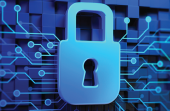 i-ADD investigates your management information systems, it is able to identify if an existing account is in place and then creates a password, email address, Microsoft 365, Microsoft Teams (the new virtual learning platform) and groups accounts for the individual.
It will then categorise the user into the correct organisation unit (OU) based on the information provided.
i-ADD – Active Directory System can provide this information in seconds reducing staff time consumption and enable them to work on other daily duties.
This system can also be used as self-service, and it can be accessible from anyone who needs to reset their logins or passwords securely.
To find out more about the hardware that we have available
to ask any questions of for a FREE quote.